Thematic Walk and Competition in Budapest
Keywords:
Mobile Applications, Tourist Guide Application, Interactive Games, Literature Education
Abstract
The paper presents a guided smartphone walk (Attila József Literary Walk) and its latest supplements, based in district 9 of Budapest. The thematic guided walk developed 2 years ago covers the scenes of the childhood of the poet Attila József. Several interactive games related to the life of the poet were developed and integrated into the application. This April, the developers of the walk prepared and arranged a special orientation field competition based on the mobile games for students studying in the district.
References
Culture Walks Reykjavík, City of Literature UNESCO. (2016). Retrieved July 04, 2017, from https://bokmenntaborgin.is/en/explore/culturwalks-reykjavik
Gönczi, A., & Márkus, Z. (2015, August 23). József Attilával a Ferencvárosban. Retrieved from Magyar Múzeumok Online: http://www.magyarmuzeumok.hu/targy/2692_jozsef_attilaval_a_ferencvaros ban
JoyceWays on the App Store. (2012). Retrieved July 04, 2017, from https://itunes.apple.com/us/app/joyceways/id534524278
Literary Kensington, English Heritage. (2017). Retrieved July 04, 2017, from http://www.english-heritage.org.uk/visit/blue-plaques/themes/literarykensington
Márkus, Z., & Wagner, B. (2011). GUIDE@HAND: Digital GPS Based Audio Guide that Brings the Past to Life. International Conference on Digital Presentation and Preservation of Cultural and Scientific Heritage , (pp. 15-25). Veliko Tarnovo.
Rooftops at Down. (2012). Retrieved July 04, 2017, from http://create.mome.hu/rooftops_at_dawn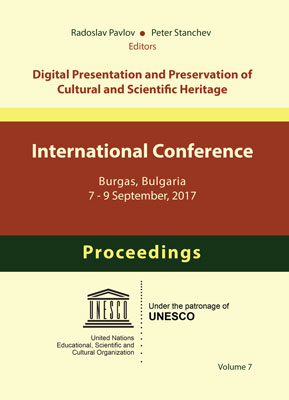 Downloads
How to Cite
Gönczi, A., László Márkus, Z., Kaposi, G., Szkaliczki, T., & Veres, M. (2017). Thematic Walk and Competition in Budapest. Digital Presentation and Preservation of Cultural and Scientific Heritage, 7, 123–132. https://doi.org/10.55630/dipp.2017.7.11