Game Environment and Design Thinking Approach for New Digital Careers
Keywords:
Serious Games; Entrepreneurship Education, Design Thinking and STEM
Abstract
To compete with today's rapidly changing labour market one has to continuously self-adapt towards new attitudes and mindset. To assist such an endeavor the combination of entrepreneurship and STEM (Science, Technology, Engineering and Mathematics) skills is considered favorable. Following these basic premises, the paper presents a European project, TEAM_STAR, focused on developing a 3D game environment to promote these new skills in secondary school students for new digital careers.
References
Almeida, F. (2017). Experience with entrepreneurship learning using serious games. Cypriot Journal of Educational Sciences, 12 , 69. doi: 10.18844/cjes.v12i2.1939
Antonaci, A., Bellotti, F., Berta, R., Dagnino, F. M., De Gloria, A., Lavagnino, E., & Ott, M. (2014). Educazione all'imprenditorialità: spunti di riflessione. Italian Journal of Educational Technology, 22 (2), 68-73.
Blunt, R. (2007). Does game-based learning work? Results from three recent studies. Paper presented at the Proceedings of the Interservice/Industry Training, Simulation, & Education Conference.
Commission, E. (2012). Rethinking education: investing in skills for better socioeconomic outcomes.
Dym, C. L., Agogino, A. M., Eris, O., Frey, D. D., & Leifer, L. J. (2005). Engineering design thinking, teaching, and learning. Journal of engineering education, 94 (1), 103-120.
Europejska, K. (2006). Fostering Entrepreneurial Mindsets Through Education and Learning. Communication from the Commision to the Council, the European Parliament, the European Economic and Social and the Committete of the Regions, Brussels, 13 , 2006.
Eurostat. (2020). Unemployment in the EU regions. Bruxelles.
Everett, J. (2003). Building a business simulation for kids: The making of Disney's hot shot business. Computers in Entertainment (CIE), 1 (1), 1-9.
Hacker, W., Sachse, P., & Schroda, F. (1998). Design thinking-Possible ways to successful solutions in product development Designers (pp. 205-216): Springer.
Hytti, U., & O'Gorman, C. (2004). What is "enterprise education"? An analysis of the objectives and methods of enterprise education programmes in four European countries. Education+ training .
Lindberg, T., Meinel, C., & Wagner, R. (2011). Design Thinking: A Fruitful Concept for IT Development? In C. Meinel, L. Leifer & H. Plattner (Eds.), Design Thinking: Understand – Improve – Apply (pp. 3-18). Berlin, Heidelberg: Springer Berlin Heidelberg.
Simmons, E. L. (2017). Evolution in Business Simulations: A Review of the SimVenture Evolution platform (www. simventure. co. uk), created by Paul and Peter Harrington: Academy of Management Briarcliff Manor, NY.
Smith, W. L., Schallenkamp, K., & Eichholz, D. E. (2007). Entrepreneurial skills assessment: an exploratory study. International Journal of Management and Enterprise Development, 4 (2), 179-201.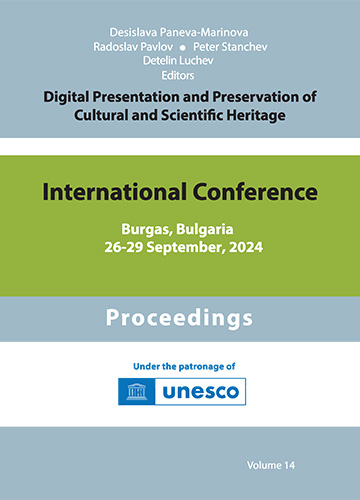 Downloads
How to Cite
Tramonti, M., & Dochshanov, A. (2021). Game Environment and Design Thinking Approach for New Digital Careers. Digital Presentation and Preservation of Cultural and Scientific Heritage, 11, 309–314. https://doi.org/10.55630/dipp.2021.11.30