Online 3D Knowledge Management System for Human Anatomy
Keywords:
e-Health, e-Learning, 3D, Human Anatomy, Medicine
Abstract
This paper describes an online environment for showing the human body in an interactive 3D format. By using that platform, various groups of medical personnel, patients and students can fully manipulate models of digitized male, female and child bodies. The highest level of detail available for the objects being displayed allows users to view any specific part, system and organ, show how certain condition affects the human body, add annotations and render animations. The paper also draws attention on the current challenges in the industry and how they are approached.
References
Wilson, V., Lankton, N., Modeling Patients' Acceptance of Provider-delivered E-health, Journal of the American Medical Informatics Association, July 1, 2004
Anderson, J., Social, ethical and legal barriers to E-health, International Journal of Medical Informatics, Volume 76, Issues 5-6, Pages 480-483, May-June, 2007
Georgiev V., Mitreva E., 3D Environment for Virtual Collections, Proceedings of Third International Conference for Digital Presentation and Preservation of Cultural and Scientific Heritage, Veliko Tarnovo, September 18-20, Bulgaria 2013
Georgiev V., A Web Application for Creating and Presenting 3D Object Expositions, Proceedings of Fourth International Conference on Digital Presentation and Preservation of Cultural and Scientific Heritage, Veliko Tarnovo, September 18-21, Bulgaria 2014
BioDigital: 3D Human Visualization Platform for Anatomy and Disease https://www.biodigital.com/
Zygote::Home - https://www.zygote.com/
three.js – JavaScript 3D Library http://threejs.org/
Shield UI Main Website, http://www.shieldui.com, 2013
Milkov L., Achieving High Concurrency In Object Oriented Databases, International Scientific Conference Computer Science, 2009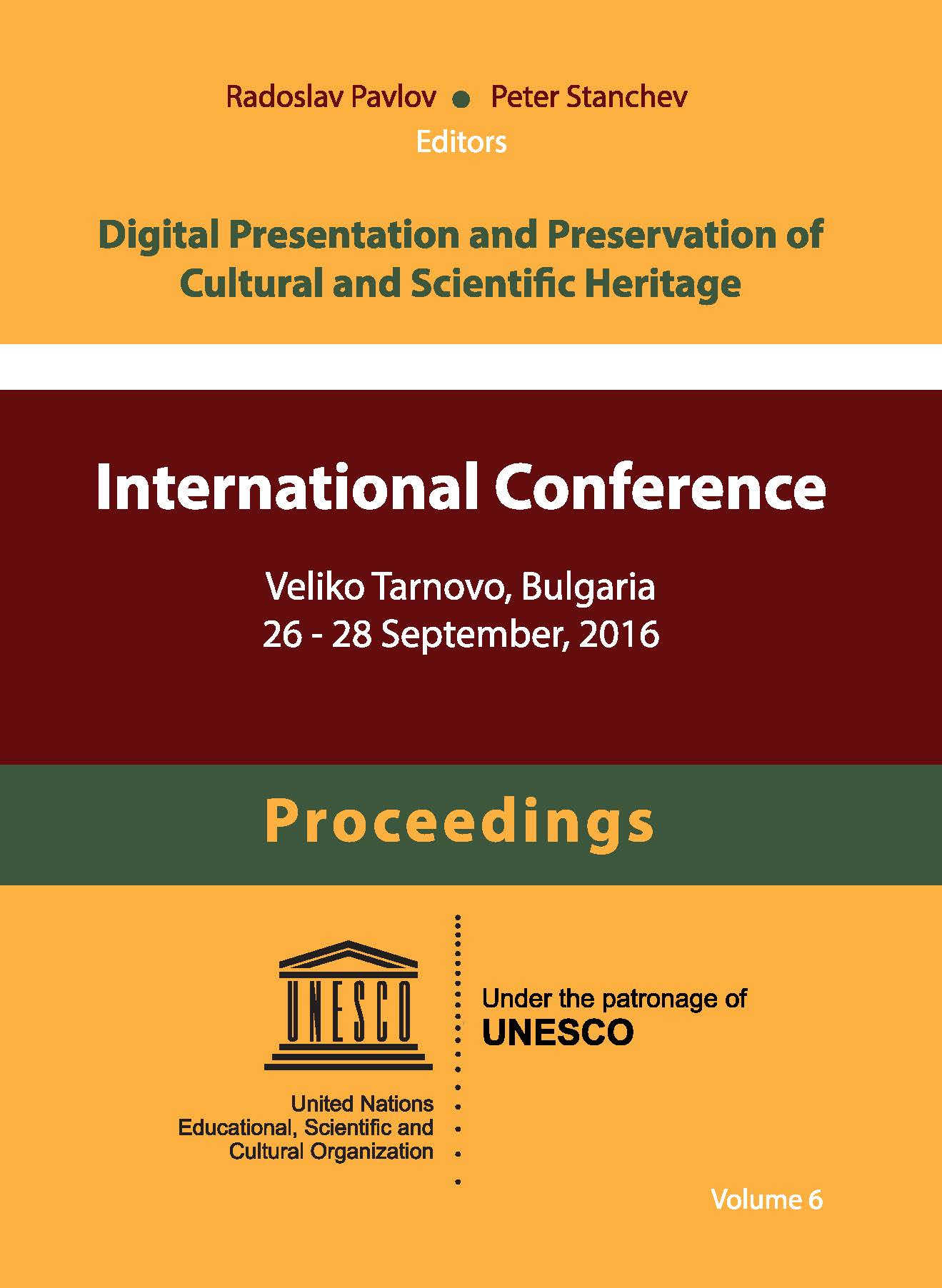 Downloads
How to Cite
Georgiev, V., Milkov, L., Angelov, Y., & Dimitrov, S. (2016). Online 3D Knowledge Management System for Human Anatomy. Digital Presentation and Preservation of Cultural and Scientific Heritage, 6, 227–232. https://doi.org/10.55630/dipp.2016.6.23