Digital Technology Products in Arts and Entertainment: a New Business Paradigm for e-Learning
Keywords:
Digital Audiences, e-Learning products, Digital strategy
Abstract
The paper represents study into who engages with culture subject studies online and via mobile, looking at available products, marketing patterns, customer behavior, attitudes, barriers and future trends.
References
Bamford, A., & Wimmer, M. (2012). Audience building and the future Creative Europe Programme. n.a.: European Expert Network on Culture (EENC). Retrieved from http://www.interarts.net/descargas/interarts2562.pdf
Delors, J. et al. (1996). Learning: The Treasure Within. Paris: UNESCO.
Kl ā sons, G., Tjarve, B., Spuri ņ š, U., & La ķ e, A. (2016). Latvijas iedz ī vot ā ju aptaujas un statistikas datu anal ī ze Kult ū ras auditorija Latvij ā : situ ā cija, procesi, tendences. Riga, Latvia: Biedr ī ba "Culturelab" . Retrieved from https://culturelablv.files.wordpress.com/2017/01/kultc5abras-auditorijalatvijc481-2016.pdf
MTM London. (2010). Digital audiences: Engagement with arts and culture. London: MTM. n.a. (2017). Global Mobile Market Report. Retrieved from http://resources.newzoo.com/hubfs/Reports/Newzoo_2017_Global_Mobile_ Market_Report_Free.pdf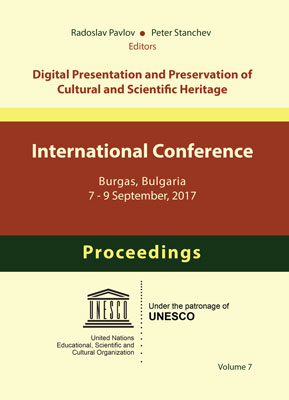 Downloads
How to Cite
Senka, G. (2017). Digital Technology Products in Arts and Entertainment: a New Business Paradigm for e-Learning. Digital Presentation and Preservation of Cultural and Scientific Heritage, 7, 63–68. https://doi.org/10.55630/dipp.2017.7.5