Business Partnership Models and Creative Strategies for Co-operation between Technology Companies and Cultural Organizations
Keywords:
technologies and art; creative entrepreneurship; digital tools
Abstract
Digital technologies have changed the way people access, produce and use the cultural content. What are background needs, problems, and advantages for co-operation between technology companies and cultural institutions? The paper maps existing platforms and business models creating art, cultural content and experiences in Latvia.
References
Sacco, P.L., (2011). Culture 3.0: A new perspective for the EU 2014-2020 structural funds programming. n.a.: European Expert Network on Culture (EENC). Retrieved from http://www.interarts.net/descargas/interarts2577.pdf
Directorate-General for Education, Youth, Sport and Culture (European Commission) (2017).
Promoting access to culture via digital means. Retrieved from https://publications.europa.eu/en/publication-detail/-/publication/7839cb98-651d-11e7-b2f2- 01aa75ed71a1 n.a., (2013). Cabinet of Ministers of Latvian Republic , Information Society Development Guidelines 2014–2020. Retrieved from http://www.varam.gov.lv/eng/darbibas_veidi/e_gov/?doc=13317 n.a., ( 2014). Cabinet of Ministers of Latvian Republic, Cultural Policy guidelines 2014-2020 ''Creative Latvia''. Retrieved from https://likumi.lv/ta/en/id/267970cultural-policy-guidelines-2014-2020-creative-latviainformative-part n.a., (2018). Europeana collection. Retrieved from https://www.europeana.eu/portal/en
Žogla A., ( 2017). Latvijas Nacion ā l ā bibliot ē ka, sadarbojoties ar LETA un Fitek, digitaliz ē s kult ū ras mantojumu. Retrieved from https://kursors.lv/2017/09/05/latvijasnacionala-biblioteka-sadarbojoties-ar-leta-un-fitek-digitalizes-kulturas-mantojumu/
Edwards, R., (2015). Knowledge infrastructures and the inscrutability of openness in education. Learning, Media and Technology, (3), 251–264. Retrieved at: http://dx.doi.org/10.1080/17439884.2015.1006131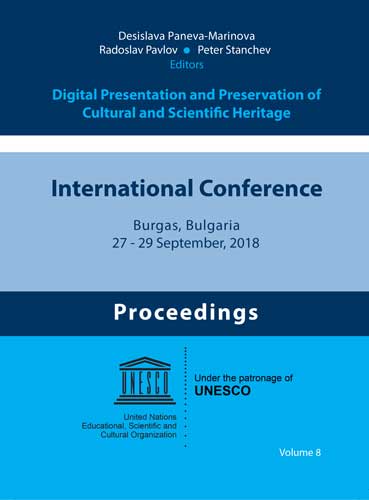 Downloads
How to Cite
Senka, G. (2018). Business Partnership Models and Creative Strategies for Co-operation between Technology Companies and Cultural Organizations. Digital Presentation and Preservation of Cultural and Scientific Heritage, 8, 87–92. https://doi.org/10.55630/dipp.2018.8.5