Coursevo: A Multimedia Online Learning Platform to Support Onlife Communities and its Extension with Gamification Facilities
Keywords:
Onlife Communities, Gamification, eLearning
Abstract
Coursevo (http://coursevo.com/) is a multilingual multimedia information system for managing courses, supporting learning processes and learning communities through the Web. Its multi-tenant architecture supports multiple instances of the underlying server infrastructure using the same core to serve the needs of multiple communities. An advantage of Coursevo in comparison with other eLearning systems is the emphasis that is given in the use of multimedia as a powerful learning means. Learning activities using multiple media can be more effective than doing it through a single medium (such as text), but what is important is combining media effectively. Coursevo is used in several vocational training and life-long-learning initiatives to establish and continuously support Onlife Communities. An Onlife Community is an aggregation that emerges in hyperconnected spaces when humans engage with other humans as well as with machines and natural entities in mindful interactions with sufficient human feeling to form webs of personal relationships. The paper presents how Coursevo is extended with gamification facilities to enable game-based learning scenarios within the context of the GAME IT project and beyond.
References
Coursevo community portal , (2021). http://portal.coursevo.com/
Deleuze, G. (1966). Bergsonism. Trans. Hugh Tomlinson and Barbara Habberjam. NY: Zone, 1991. ISBN 0-942299-07-8.
Duffy, T., & Cunningham, D. (1996). Constructivism: Implications for the design and delivery of instruction. Handbook of research for educational telecommunications and technology , New York: MacMillan, 1996. pp. 170-198.
Floridi, L. (2015). The onlife manifesto . Springer-Verlag GmbH.
Grant, & Michael M. (2015). Using Mobile Devices to Support Formal, Informal and Semi-formal Learning. In Emerging Technologies for STEAM Education . Springer International Publishing, 2015. 157-177.
Laurel, B. (2013). Computers as theatre . Addison-Wesley.
Licklider, J., C., R., Taylor, W., R. (1968). "The Computer as a Communication Device", Science and Technology, April 1968. Reprinted in: Memoriam: J. C. R. Licklider 1915-1990, Research Report 61 Digital Equipment Corporation Systems Research Center August 1990, available online at: http://memex.org/licklider.pdf
Moumoutzis, N., Rigas, N.A., Xanthaki, Ch., Maragkoudakis, Y., Christodoulakis, S., Paneva-Marinova, D., Pavlova, L. (2020). Employing Theatrical Games to Establish and Support Onlife Learning Communities on Mathematical Principles of Informatics. Digital Presentation and Preservation of Cultural and Scientific Heritage . Vol. 10, Sofia, Bulgaria: Institute of Mathematics and Informatics – BAS, 2020, pp. 19- 44, ISSN 1314-4006 (Print), eISSN 2535-0366 (Online).
Onlife Initiative. (2015). The Onlife Manifesto (pp. 7-13). Springer, Cham.
Pappas, N., Arapi, P., Moumoutzis, N., and Christodoulakis, S. (2017) Supporting learning communities and communities of practice with Coursevo. 2017 IEEE Global Engineering Education Conference (EDUCON ), pp. 297-306, doi: 10.1109/EDUCON.2017.7942862.
Rheingold, H. (1987): "Virtual communities – exchanging ideas through computer bulletin boards". Essay originally published in Whole Earth Review, Winter, 1987. Reprinted in the Journal of Virtual Worlds , Vol. 1, issue 1, ISSN: 1941-8477, July 2008.
Zichermann, G., & Cunningham, C. (2011). Gamification by Design: Implementing Game Mechanics in Web and Mobile Apps (1st. ed.). O'Reilly Media, Inc.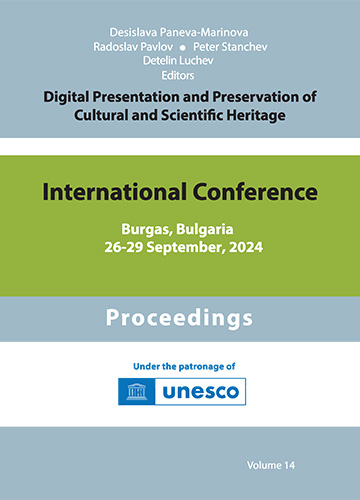 Downloads
How to Cite
Moumoutzis, N., Pappas, N., Xanthaki, C., Perrakis, S., Maragkoudakis, Y., Christodoulakis, S., & Paneva-Marinova, D. (2021). Coursevo: A Multimedia Online Learning Platform to Support Onlife Communities and its Extension with Gamification Facilities. Digital Presentation and Preservation of Cultural and Scientific Heritage, 11, 159–174. https://doi.org/10.55630/dipp.2021.11.14