File Format Migration as Digital Preservation Strategy – A Report on Practical Experiences
Keywords:
Digital Archive, OAIS, Long-Time Preservation, Software
Abstract
The Open Archive Information System reference model is a first solution for handling the big number of digital documents. With startext SORI we created a ready-to-use software, based on the OAIS model. So files get prepared for the future, but like every model, there are still aspects to improve.
References
Deutsches Institut für Normierung e.V. (2012). DIN ISO 14721 Open Archive Information System (OAIS) Reference Model (ISO 14721:2012)
Keitel, C. (2018). Zwölf Wege in das Archiv – Umrisse einer offenen und praktischen Archivwissenschaft. Stuttgart
Language Technology Group (n. d.). Open Source Acoustic Models for German Distant Speech Recognition. Retrived March 5, from: https://www.inf.unihamburg.de/en/inst/ab/lt/resources/data/acoustic-models.html
Neuroth, H. & Oswald, A. et al (Eds) (2009). nestor Handbuch - Eine kleine Enzyklopädie der digitalen Langzeitarchivierung Version 2.0. Glücksstadt
Schrimpf, S. (2014). Das OAIS-Modell für die Langzeitarchivierung - Anwendung der ISO 14721 in Bibliotheken und Archiven. Berlin, Vienna & Zürich, DIN Deutsches Institut für Normung e.V.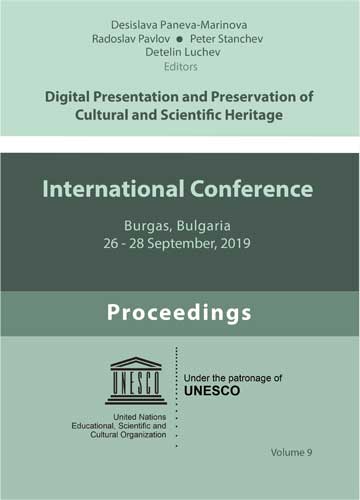 Downloads
How to Cite
Herschung, A., & Oelgeklaus, M. (2019). File Format Migration as Digital Preservation Strategy – A Report on Practical Experiences. Digital Presentation and Preservation of Cultural and Scientific Heritage, 9, 331–336. https://doi.org/10.55630/dipp.2019.9.35