Accession of Unstructured File Collections
Keywords:
Digitisation, Digital Long Term Preservation, Unstructured File Collections
Abstract
Unstructured file collections will keep archives increasingly busy, as the digitisation of the workplace as well as the private correspondence pro-ceeds. But the archiving of this kind of data requires a lot of time and per-sonnel. startext COMO is a software tool that helps to organize and evaluate unstructured file collections.
References
Hörl, L., Kraus, D., Massinger, T., Schmidt, A., Wanninger, S., & Wolz, A. (Mai 2017). Von Bearbeiternestern, Datenpaketen und Deduplikation. Archivar , S. 210- 211.
Sammler, J. (16. 03 2016). http://fernweiterbildung.fh-potsdam.de . Retrived on 10. 2017 Blog of the Department of Information Science at the University of Applied Sciences Potsdam: http://fernweiterbildung.fh-potsdam.de/?p=1425
Schmidt, C. (08. 07 2015). http://www.staatsarchiv.sg.ch. Retrived on 10. 07 2017 at the Website of the National Archive St. Gallen, Switzerland: http://www.staatsarchiv.sg.ch/home/auds/16/_jcr_content/Par/downloadlist_ 1/DownloadListPar/download_1.ocFile/Schmidt_Zwischen_User_Group_un d_Entwicklungsgemeinschaft.pdf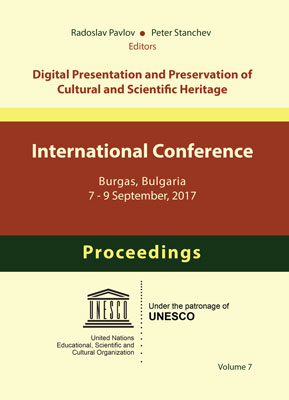 Downloads
How to Cite
Herschung, A., & Kleinmanns, M. (2017). Accession of Unstructured File Collections. Digital Presentation and Preservation of Cultural and Scientific Heritage, 7, 207–214. https://doi.org/10.55630/dipp.2017.7.18