Development of Digital Collections of Intangible Cultural Heritage Objects - Base Ontology
Keywords:
Digitalization, Intangible Cultural Heritage (ICH), Digital Collection, ICH Ontology
Abstract
The digitization of the intangible cultural heritage covers a much wider range of knowledge, digitization techniques, processing of digital resources, coding and storage. Therefore, it requires extension of the standard ontology for digitalization of cultural heritage and the ways of interaction with the data. An entry for the intangible cultural heritage may be a custom, craft, event, sport or art passed down through the generations. It is complex and combines many elements. The DigiCult project helps us develop an extended model that fits the process of ICH digitalization Europe wide.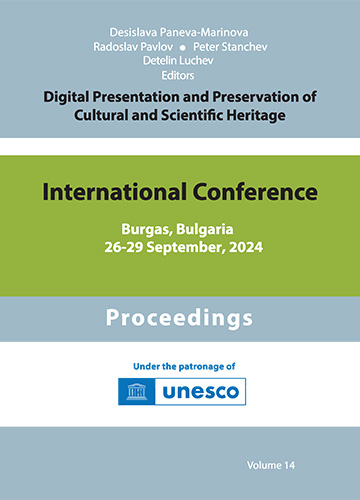 Downloads
How to Cite
Stewart, R., Zhelev, Y., & Monova-Zheleva, M. (2021). Development of Digital Collections of Intangible Cultural Heritage Objects - Base Ontology. Digital Presentation and Preservation of Cultural and Scientific Heritage, 11, 51–56. https://doi.org/10.55630/dipp.2021.11.4