Digitisation of Cultural Heritage and Interoperability in the Context of Competences of the Culture Industry Human Resources
Keywords:
Digitalization, Cultural Heritage, Standardization, Standards, Culture Industry Human Resources
Abstract
The competencies of the cultural domain workforce related to the Cultural Heritage (CH) digitization standards and the standardization process in general are crucial to the success of any digitalisation initiative. Based on some research and surveys conducted among specialists in the cultural domain, the article provides information on the current situation in terms of the extent to which the professionals who are expected to present and preserve digitally CH are familiar with the digitization-related standards and the processes of their application. The paper also presents an approach and solution for improving the knowledge and competencies of current and future cultural professionals regarding the standards related to the digitalization of CH.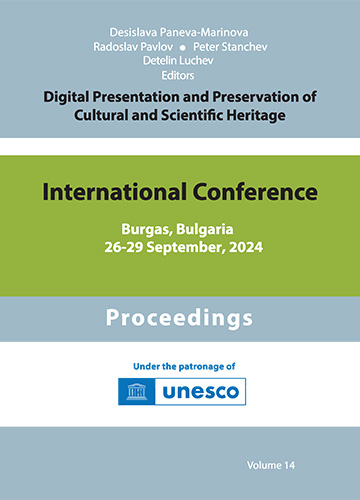 Downloads
How to Cite
Nikolova, E., Zhelev, Y., & Monova-Zheleva, M. (2021). Digitisation of Cultural Heritage and Interoperability in the Context of Competences of the Culture Industry Human Resources. Digital Presentation and Preservation of Cultural and Scientific Heritage, 11, 151–158. https://doi.org/10.55630/dipp.2021.11.13