Using Dspace Platform for Creation of Open Access Local Repositories
Keywords:
Dspace, Open Access Repositories, BulDML, BGOpenAIRE
Abstract
The paper presents a brief review of the Dspace software platform for long-term data storage with indexing and search system used for open access repository creation. The experience of using and maintaining the platform for building BulDML and BGOpenAIRE repositories are highlighted.
References
COAR Next Generation Repositories Report, (n.d.). Available at: http://ngr.coarrepositories.org/
Dspace platform (2018). Available at: https://wiki.duraspace.org/display/DSDOC/All+Documentation
Dublin core, (n.d.). Available at: http://dublincore.org
Rákosník, J., Stanchev, P., Pavlov, R. (2016) European Digital Mathematics Library EuDML. Current State and Future Plans. Digital Presentation and Preservation of Cultural and Scientific Heritage , Vol. 6, 2016, 29-36.
The FAIR Guiding Principles for scientific data management and stewardship (2016). Scientific Data. p. 160018. Available at: doi:10.1038/sdata.2016.18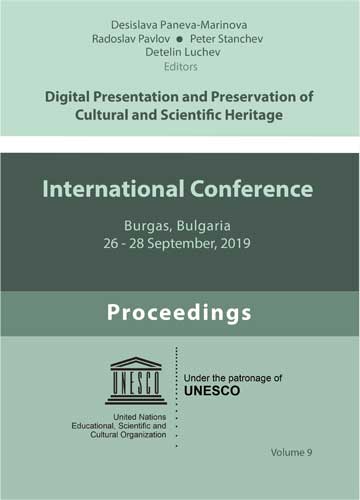 Downloads
How to Cite
Simeonov, G., & Stanchev, P. (2019). Using Dspace Platform for Creation of Open Access Local Repositories. Digital Presentation and Preservation of Cultural and Scientific Heritage, 9, 245–250. https://doi.org/10.55630/dipp.2019.9.23