Challenges and Opportunities for Creative Industries in Age of Data Economics
Keywords:
Data analytics, business analysis, visualisation, education
Abstract
The aim of the paper is to outline the main challenges and opportunities for creative industries in age of data economics and characterize the Latvian Colleges of Culture project "Data design training programme" that is aimed to overcome the problem with lack of professionals of specialists in business data visualization.
References
Bakhshi, H., Hargreaves, I., & Mateos-Garcia, J. (2013). A Manifesto for the creative economy. Nestea.
Davies, R. (2016). Big data and data analytics. The potential for innovation and growth. European Parliament Briefing document 589801. European Parliament.
Hagen, C., Ciobo, M., Wall, D., Yadav, A., Khan, K., Miller, J., & Evans, H. (2013). Big Data and the Creative Destruction of Today's Business Models. ATKearney.
Henke, N., Bughin, J., Chui, M., Manyika, J., Saleh, T., Wiseman, B., & Sethupathy, G. (2016). The age of analytics: Competing in a data-driven world. MCKINSEY Global Institute.
Kolbjørnsrud, V., Richard, A., & Robert, T. J. (2016). The promise of artificial intelligence. Redefining management in the workforce of the future. Accenture Institute for High Performance.
Shanks, R., Sinha, S., & Robert, J. T. (2016). Judgment calls. Preparing leaders to thrive in the age of intelligent machines. Retrieved from Accenture Institute for High Performance: https://www.accenture.com/t20170411T174032Z__w__/usen/_acnmedia/PDF-19/Accenture-Strategy-Workforce-Judgment-Calls-V2.pdf
Statistical office of the European Union . (n.d.). Retrieved from Eurostat Web site: http://ec.europa.eu/eurostat/en/data/database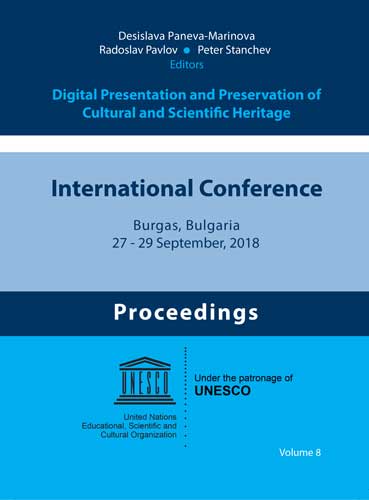 Downloads
How to Cite
Pilege, E., & Plota, S. (2018). Challenges and Opportunities for Creative Industries in Age of Data Economics. Digital Presentation and Preservation of Cultural and Scientific Heritage, 8, 93–98. https://doi.org/10.55630/dipp.2018.8.6