An Educational 3D Maze Game for Bulgarian Orthodox Iconography
Keywords:
Video Game, Maze, Iconography, Game-based Learning
Abstract
Thanks to their specific characteristics, educational video games make game-based learning more effective than traditional teaching approaches with regard of students' motivation, engagement, and learning outcomes. This demonstrator presents an educational 3D maze video game introducing Bulgarian Orthodox iconography. The structure and learning content of the maze game are defined declaratively by applying several contemporary teaching methods and learning scenarios for Orthodox iconographic art study. Next, the game is generated by means of a special software platform for creation of customizable desktop video maze games for education. The demonstrator outlines both the game design and development processes and provides a tour through the generated educational maze rooms and tunnels. It shows how the game can be adapted according player's achievements, emotions and performance.
References
Bontchev, B. 2015. Video games for teaching entrepreneurship, Journal Avtomatika i Informatika, ISSN 0861-7562, No.3, 2015, pp.23-28.
Paneva-Marinova, D., Pavlova-Draganova, L., Draganov, L., and Georgiev, V. 2012. Ontological Presentation of Analysis Method for Technology-enhanced Learning, Proc. of Int. Conf. on Computer Systems and Technologies ComSysTech'12, Ruse, Bulgaria, 22-23 June, 2012. ACM, 384-390.
Draganov, L., Paneva-Marinova, D., Pavlova-Draganova, L., and Pavlov, R. 2010. Use Case for Creative Learning-by-Authoring, Proc. of the Int. Conf. on e-Learning and the Knowledge Society, 25-27 August 2010, Riga, Latvia, 191-196.
Bontchev, B. 2016. Holistic player modelling for controlling adaptation in video games, Proc. of 14 th Int. Conf. e-Society, ISBN: 978-989-8533-48-7, Vilamoura, Portugal, Apr. 9- 11, pp. 11-18.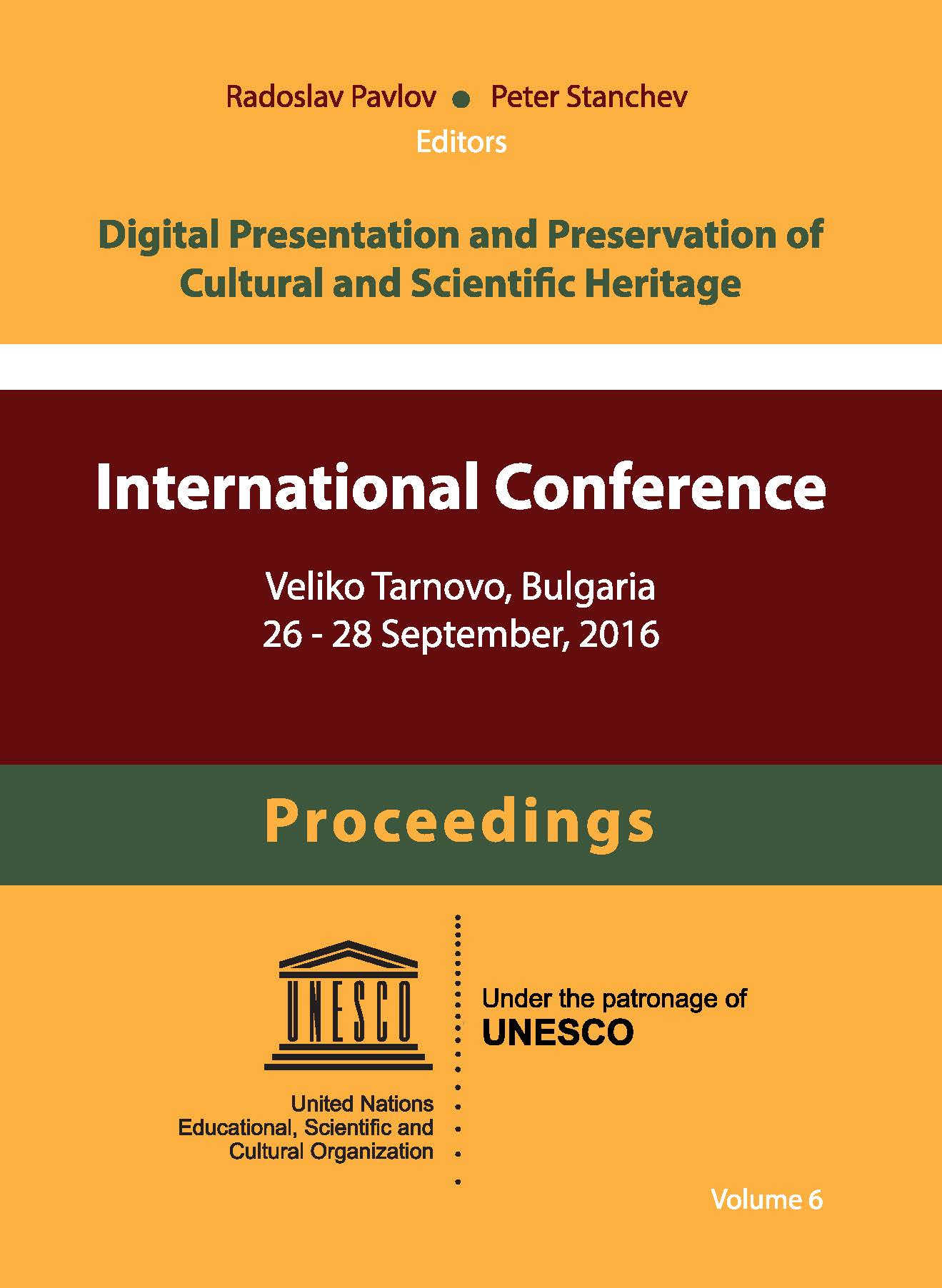 Downloads
How to Cite
Bontchev, B., Paneva-Marinova, D., & Draganov, L. (2016). An Educational 3D Maze Game for Bulgarian Orthodox Iconography. Digital Presentation and Preservation of Cultural and Scientific Heritage, 6, 283–284. https://doi.org/10.55630/dipp.2016.6.31
Section
Workshops and Information Days