Local History Research Databases in Latvian Public Libraries
Keywords:
Public Libraries, Local History, Databases Oral History
Abstract
The paper analyzes the collections and databases of the online local history research created by Latvian public libraries, as well as describes the content of the databases as well as available sources of information and its formats. The research base is websites of the main libraries of Latvia's regions and the digital local history research available online. The result of the research led to the conclusion that Latvian public libraries offer a wide range of online local history research resources and databases: local countyman databases and encyclopedia, libraries history materials, information about county, oral history collections: personal records and memory stories. The interviews can be evidenced in audio format. The full texts of the interviews have also been published. Several Latvian public libraries also offer a video format. It is concluded that the local history databases of Latvian public libraries store and provide unique information about the time, place, historical events and people in the region. The sources of oral history included in the local history databases in the collections of Latvian public libraries are an important part of the historical heritage.
References
Bauder, J. (2019). HathiTrust as a Data Source for Researching Early Nineteenth -Century Library Collections: Identification, Coverage, and Methods. Information Technology & Libraries , (4), 14 –24. https://doi.org/10.6017/ital.v38i4.11251
Cosson, F. (2017). The small politics of everyday life: local history society archives and the production of public histories. Archives & Records , (1), –60. https://doi.org/10.1080/23257962.2016.1269646
DAME, J. (2016). Digitization in a Box: How South Carolina Enabled Public Libraries to Digitize Local Collections. Computers in Libraries , (7), 20 –23.
Farkas, M. (2016). Our Digi tal Heritage. American Libraries , (5), 28.
Gaunt, H. (2008). " A Native Instinct of Patriotism": Nationalism in the Australian Public Library, from Federation to the 1930s. A Case Study of the Public Library of Tasmania. Library History , (2), –166. h ttps://doi.org/10.1179/174581608X329835
Holland, J., & Benz, S. (2004). Unanticipated Outcomes. Library Journal , (13), 30–31.
LaFountain, C. (2018). Parchment Community Library: Digital Oral Histories and Format 's Menacing Eraser. Computers in Libraries , (6), 24 –27.
Litzer, D., & Barnett, A. (2004). Local History in E -Books and on the Web. Reference & User Services Quarterly , (3), 248 –257.
MacRitchie, J. (2012). The Manly Art of Local Studies Blogging: A New Approach to Old Stories. APLIS , (2), 89 –93.
Marquis, K., & Waggener, L. (2015). WHAT TO COLLECT? Building a local history reference collection at your library. American Libraries , (7/8), 26 –29.
Nichols, M. (2012). Fostering Family and Local History in Libraries: The Hawkesbury Experie nce. APLIS , (2), 66 –70.
Oliver, J. (2011). A Practical Partnership: Library, Museum and Family History Society Cooperation in Camden Nsw. APLIS , (4), 167 –171.
Rippel , C. (2003). What Public Libraries Can Learn from Superbookstores. APLIS , (4), 147 –155.
RUSA Guidelines for Establishing Local History Collections. (2012). Reference & User Services Quarterly , (1), 59 –60. https://doi.org/10.5860/rusq.52n1.59
Smith, C. (2021). In Your Neighborhood: Tools for bringing local history online. American Libraries , (11/12), 52 –53.
Wiegand, W. (2005). Collecting Contested Titles: The Experience of Five Small Public Libraries in the Rural Midwest, 1893 -1956. Libraries & Culture , (3), 368 – 384.
Zulkey, C. (2020). COLLECTING CORONAVIRUS STORIES: Librarians and archivists around the country ask patrons to document history in the making. American Libraries , (11/12), 30 –33.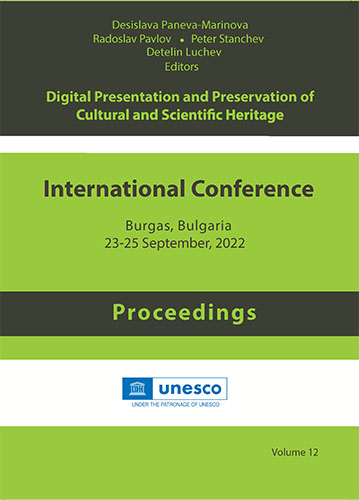 Downloads
How to Cite
Haļzova, Z. (2022). Local History Research Databases in Latvian Public Libraries. Digital Presentation and Preservation of Cultural and Scientific Heritage, 12, 55–62. https://doi.org/10.55630/dipp.2022.12.3