Research of the Acoustic Characteristics of the Bell "Mazepa" of the Sofia Cathedral (Kiev) and their Comparison with Characteristics of Bulgarian Bells
Keywords:
fifth, third, spectrum, dissonance sounding, Bulgarian bells, interdisciplinary methods, Dutch system of adjustment, bell Mazepa
Abstract
E xperimental researches of one of the eldest bells («Mazepa» -see Appendix1) in Ukraine, are considered in the article. The spectra and spectratime analysis of bell ringing is embodied, main frequencies of oscillation and musical intervals of sounding are determined. Comparative description of bell sounding with the known bells of Russia and Bulgaria is given.
References
Nunin, B.N., Larukov, A.S., Judin, I.S.: Numerical-experimental investigation of vibrating and acoustic features of ancient Russian and modern bells. Proceedings Music of bells, RIII (1999) (in Russian)
Nikanorov, A.B.: Bells and bell soundings Pskovo-pecherskogo monastry, RIII (2000) (in Russian)
Trifonov, T., Georgieva, T.: Client/server system for managing an audio and video archive for unique Bulgarian bells. WSEAS Transactions on Information Science and Applications. 6(4), 660-669 (2009)
Trifonov, T., Georgieva, T.: Application for Discovering the Constraint-based Association Rules in an Archive for Unique Bulgarian Bells. European Journal of Scientific Research. 31(3), 366-371 (2009)
Trifonov, T., Georgieva, T.: The bell chime – an acoustical, mathematical and technological challenge. In Proceedings of the National Scientific Conference on Acoustics, pp. 17-22 (2008) V. Didkovsky, Sv. Lunyova, V. Zaets, and T. Trifonov
The Bell Project ―Research and Identification of Valuable Bells of the Historic and Culture Heritage of Bulgaria and Development of Audio and Video Archive with Advanced Technologies‖ Website, http://www.math.bas.bg/bells/belleng.html
Appendix 1:
Ivan Stepanovych Mazepa (Ukrainian: Іван Степанович Мазепа, Polish: Jan Mazepa
Kołodyński; March 20, 1639 — October 2, 1709), Cossack Hetman of the Hetmanate in Left-bank Ukraine, from 1687 – 1708.
Appendix 2:
Appendix 3:
«Mazepa»: Мазепа, male name, see app.1
«Sysoy»: Сысой, male name, with the meaning « white marble »
«Baran»: Баран -Ram in English.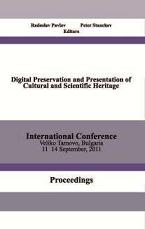 Downloads
How to Cite
Didkovsky, V., Lunyova, S., Zaets, V., & Trifonov, T. (2011). Research of the Acoustic Characteristics of the Bell "Mazepa" of the Sofia Cathedral (Kiev) and their Comparison with Characteristics of Bulgarian Bells. Digital Presentation and Preservation of Cultural and Scientific Heritage, 1, 69–78. https://doi.org/10.55630/dipp.2011.1.8